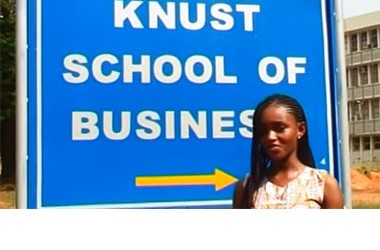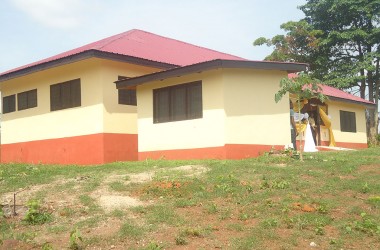 More Ways to Make a Difference
Personal/Individual Gifts
Sponsor a gifted and underprivileged student. All donations, in any amount, will sponsor a disadvantaged, gifted child so he or she can get a quality education and uplift the welfare of their families.
Support a student for a semester or a year.
Family and Friends Matching Gifts
You could also ask your friends and loved ones to match your donations to HopE Ghana.
Honor the Memory of Someone Special with Your Gift
We all have special people we cherish and hold special in our hearts but who may not be with us physically. As you celebrate the memory of a dear father or mother; a beloved brother, sister, friend, or a spouse, you can honor them by donating to support the education of a gifted, underprivileged child.
Employer Matching Gifts
One of the easiest ways to increase your gift to HopE Ghana is through your employer's matching gift program. Several companies, including corporations, foundations, not-for-profit organizations, and associations, match their employees' charitable contributions—sometimes for as much as double the amount of the initial gift.
Some companies will match personal gifts, such as cash, stocks, marketable securities, and the value of your volunteer time. Companies may also match gifts from employee spouses, retirees, and board members.
Companies have various methods for matching gift request submissions: online forms, automated phone systems, or a paper form that you submit to HopE Ghana.
Donate In honor of Special Days and Anniversaries
Donate in honor of your birthday: You may want to ask your friends, family and loved ones to make a contribution in your name instead of giving a gift to you. HopE Ghana welcomes cash and educational supplies for the gifted, underprivileged student we serve. Or, you may make a personal donation to HopE Ghana for the needs of gifted, underprivileged children and share your joy and happiness with them.
Donate in honor of your wedding and wedding anniversaries: Introduce HopE Ghana to your friends and guests at your celebration. Ask them to donate what they would spend on a gift for you to HopE Ghana. We will provide you with a beautiful "Thank You" card for your guests. You can also help promote HopE Ghana by adding our logo to your wedding invitation and registry.
Donate in honor of Valentine's Day: Show your love for humanity by making a special Valentine's Day donation to make the educational dream of a gifted, underprivileged child come true. What a beautiful way to celebrate such a great day of love!
Corporate and Foundation Gifts
Donate funds or sponsor a matching gift to support gifted, underprivileged students.
Provide gifts-in-kind to support the students and educational operations.
Become a partner and be recognized for your generosity. HopE Ghana will add your company or firm's name and logo to all our marketing and communication materials and feature them on our social media platforms and website.
Create an endowed scholarship in your organization's name or honor a valued employee.
Please make checks payable to "Hope for Education Ghana"
Hope for Education Ghana
c/o Suki Moran
21 South End Ave, PH-1R
New York, NY 10280
A little over 5% of the population of Brong Ahafo region in Ghana are able to go beyond secondary school.
1 in 1000 has attained post-graduate education.*
The Region has the lowest proportion of regional population (1.3%) in post-secondary education.
Only 5 of 27 districts in Brong Ahafo Region have 5% of households who own laptops and/or desktop computers. (*2010 census)
HopE Ghana is a 501(c)(3) tax-exempt organization
Education in Ghana's Brong Ahafo Region